Providing
Local
Support for Home and Business!
Computer Store
IT initiative has your computer needs covered, ranging from new computers, laptops, printers and much more! If it's technology, we can help!
Desktop and Laptops
We service and repair laptops and desktops, and we are also able to supply pre-made brand computers or build your very own custom PC suited to your needs.
Virus and Spyware Removal
Virus and Malware put you and your data at risk. We can check for and remove infections and get you running safe again.
Data Backups
Is your data safe? Don't risk losing photos and important documents. See us to get a quick and easy backup solution setup.
Printers
With access with a wide range of printers we can find a suitable, cost effective printer for your needs. We can supply (but do not hold stock for) inks and toners.
AntiVirus/AntiRansomware
AntiVirus and AntiRansomware protection is important in our online lives, we can supply and maintain Bitdefender to protect you online.
Managed IT for your Business
Don't Let IT Glitches Bring Your Business Down
Downtime from IT issues is not only stressful, it often results in higher costs and lost revenue. A core part of any IT support is proactive monitoring and maintenance. Let us try and catch these issues before they have a chance to impact your bottom line.
IT initiative provides a wide range of services, from sales through to Managed Agreement services including remote support and helpdesk to name just a few.
We specialise in supporting business customers to keep things running smooth, and actioning issues fast to minimise impact.
We're here to help no matter the size of your Business!


Managed Business IT Services



Servers



Backup Solutions



Helpdesk Support



Cloud Solutions



Network Hardware and Management



Hardware Sales and Services

~

Anti Virus, Anti Malware & Anti Ransomware

i

Domain and Web Hosting and Management
With dedicated support staff for our business customers, we are able to provide reliable and ongoing services to keep you running smooth.
From Managed Service Agreements which include monitoring and management through to AdHoc service work we have you covered.
Every Business is Different
We understand that every business operates differently, and has different needs. That's why we strive to provide a personal style of service. Not only do we tailor our services to suit your situation but we will learn how you operate and do our best to work in a way that helps, not hinders, the daily operations and activitys you have.
Managed Service Agreements
An MSA provides you with peace of mind
Using industry leading software, practises and our own experiance coupled with a Managed Service Agreement allows us to ensure that your systems are safe, secure and running at thier best.
Helpdesk Support
We're just a call or email away
Utilising our remote maintenance system we can help you or staff fix issues before they become a major problem. We can even connect and take remote control right away to resolve problems, show staff a function and for general support.
Business Hardware
Firewalls, Servers, We can take care of it!
Onsite servers, business grade modems and firewalls, NAS storage. We can provide, manage and maintain this and much more.
Backup Solutions
Backup. Backup. Backup.
Your systems are only as good as your backups. We strive to provide reliable and cost effective solutions for data backups from full server restorable solutions to per folder cloud backups. Data is too important to cut corners.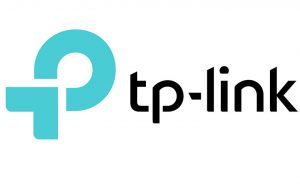 

1300 657 578 Option 1



Monday - Thursday: 9am - 5pm
Business & Managed Support


1300 657 578 Option 2



Monday - Friday: 9am - 5pm